4557 San Francisco Avenue
St. Louis, Missouri 63115
Dr Reid Speaks
"Truth to Power"
my people perish from a
lack of knowledge.
Hosea 4:6
better
together
week Love-for God, oneself, His church, His people

Commitment - to God, His cause, His church, His people

Community - Unity with God and Community with others

Communication - Effective dialogue with God and with others

Evangelism - Reaching out to the lost

Discipleship - Empowering and training others to be ministers

Spiritual Growth - Growing spiritually in Christ through the power of the Holy Spirit.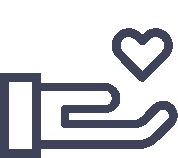 AdventistGiving allows you to return your tithe and give your offerings online while you do your online banking, are on a long business trip, on vacation, or even if you are unable to attend church due to an illness.
But most important of all, if you desire to give back to the Lord all of your first fruits as soon as you have them, you can do it immediately through AdventistGiving. Click here to see a
short video clip about AdventistGiving.
BE inspired by the light.